Hup Gay Civil Engineering began as a general works contractor in 1995 and convert to a Private Limited company in 2011. Over the years, the company accumulated skills, know-how and experience in building trades and related engineering works.
Our objective is to provide our clients with an "I am assured" experience when we are chosen to execute their projects. We emphasize on clear communication and follow-through procedures to ensure that client's interest is top priority in the planning and execution of all our processes.
Today, Hup Gay Civil Engineering takes on the role of main contractor for small to medium size projects for private and industrial/commercial projects. We also provide design inputs and engineering solution as value-add services to our clients.
Create schedule to meet client's project objective Communicate clearly with all project stakeholders
Keep track of project progress vs plan
Supervise closely on quality of work done Complete and commission project on time
Be a respectable building contractor delivering beyond expectation.​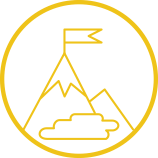 To procure projects at competitive pricing, provide safe working environment and deliver quality work within project time frame.​
105 Sims Avenue
#08 – 01 Chancerlodge
Complex
Tel: 66808123
Fax: 63628391